Here are a few post cards I brought back from Shanghai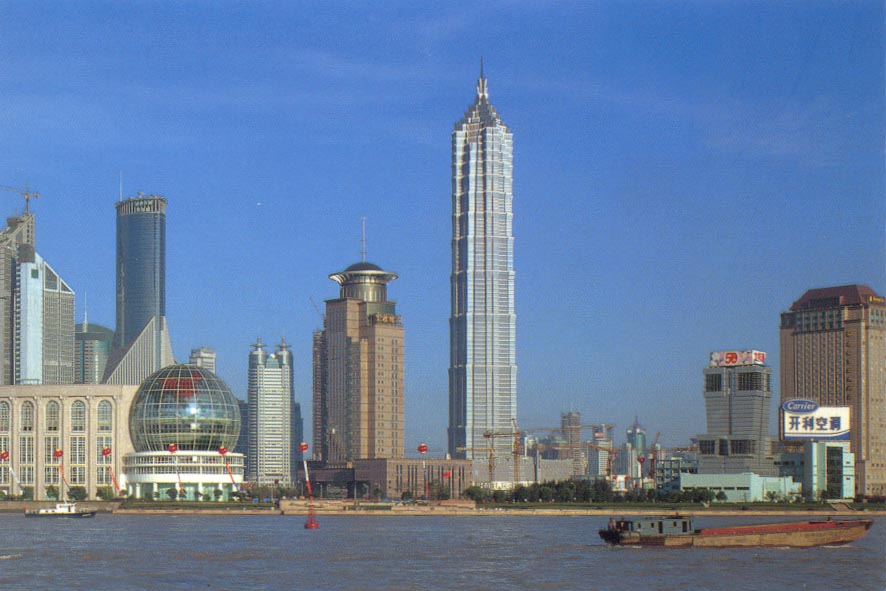 Jin Mao Tower, the third tallest building in the world, in Lujiazui, Pudong.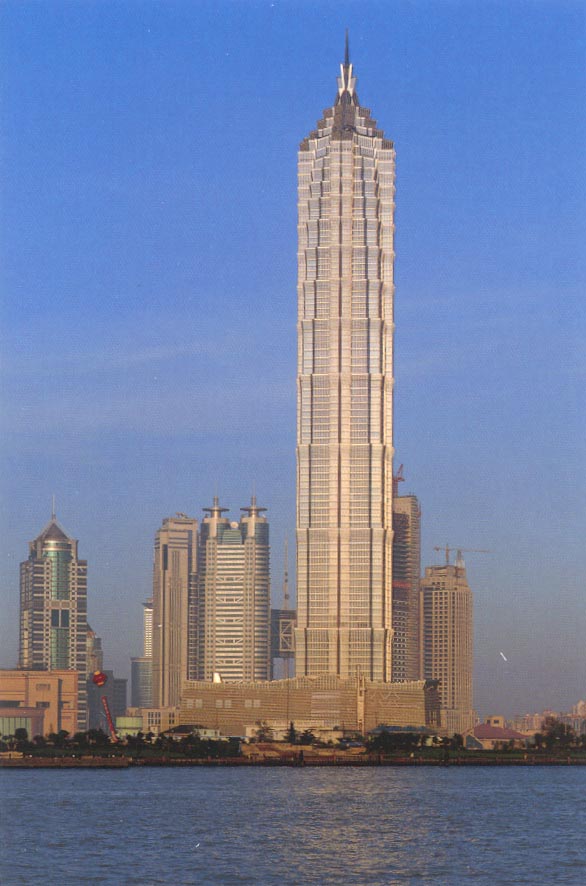 It has 88 floors, 450 meters, 1350 feet tall.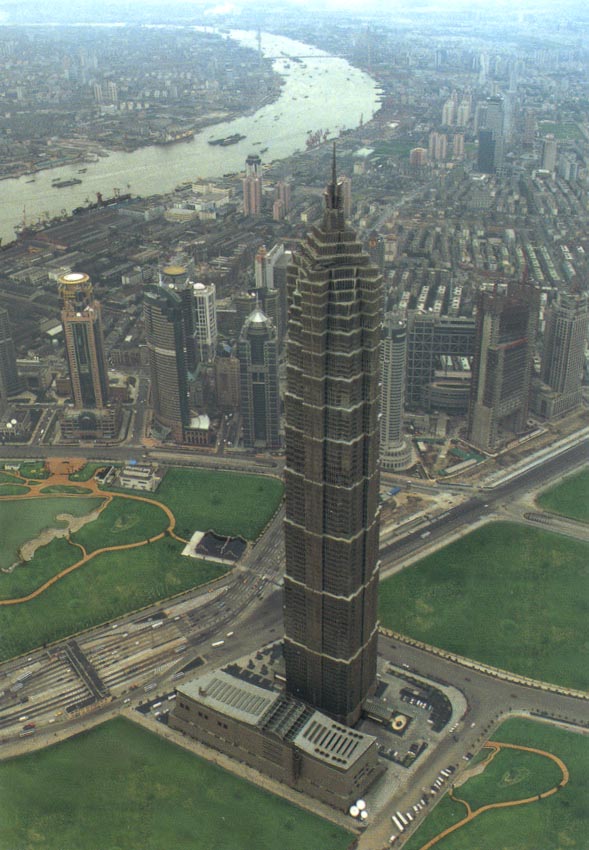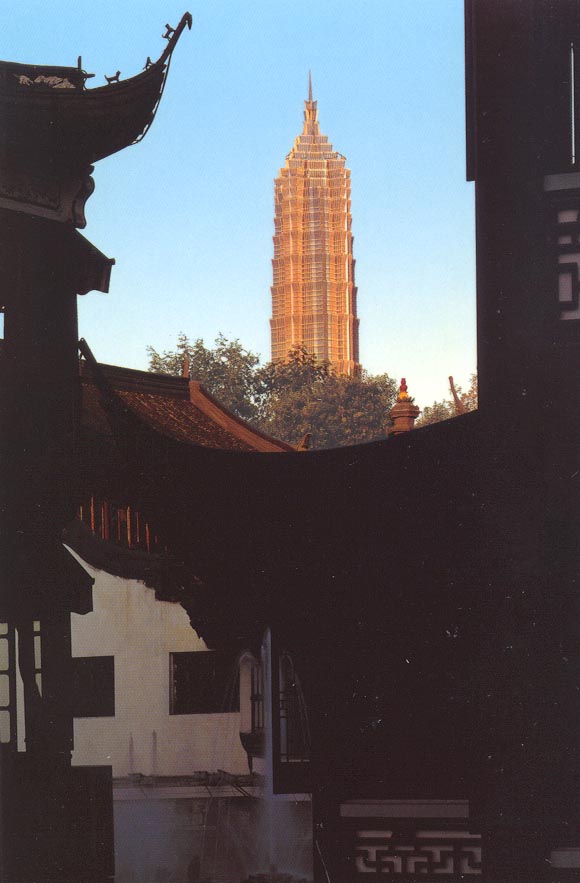 A view of the Jin Mao from Yuyuan in old city.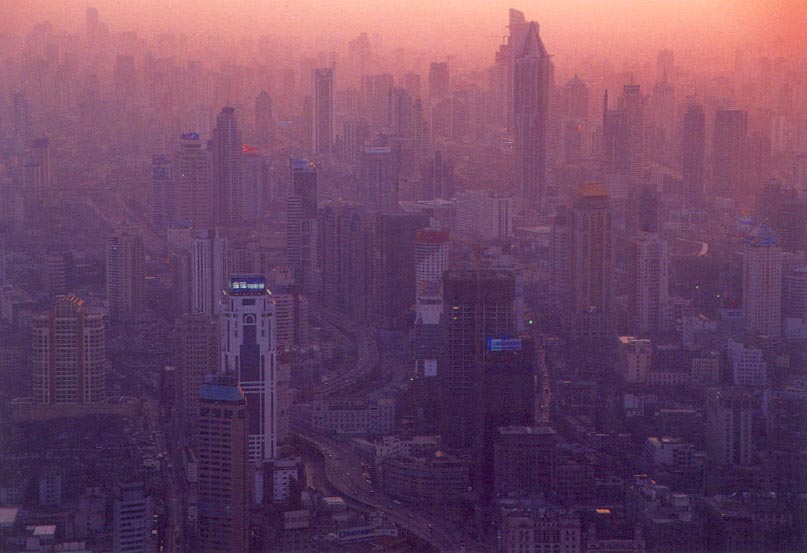 The skyline of the city of Shanghai from Jin Mao looking west.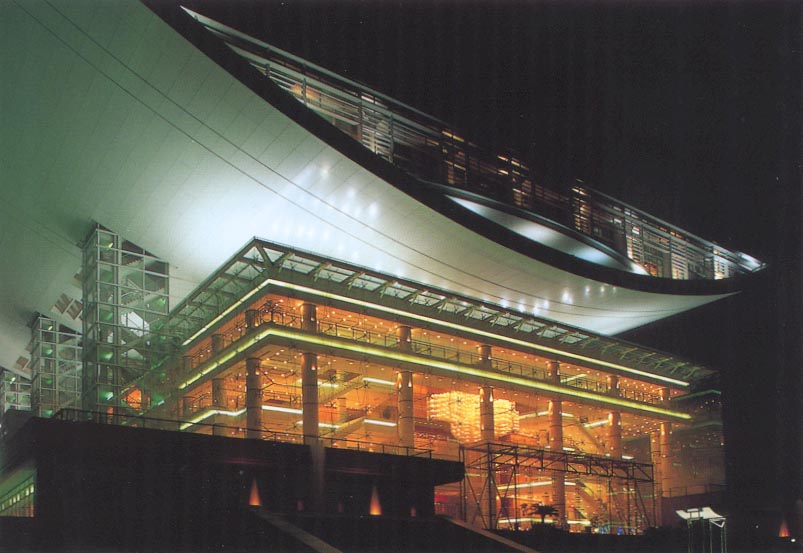 The new Shanghai Grand Theatre. The ticket here would cost you a fortune ($200 average).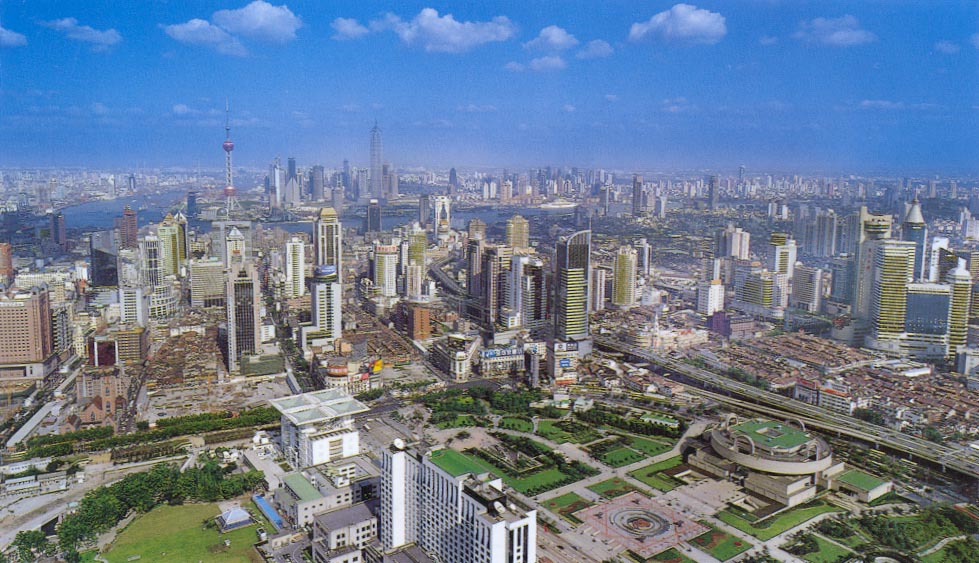 A bird's-eye view of the center area of the city of Shanghai.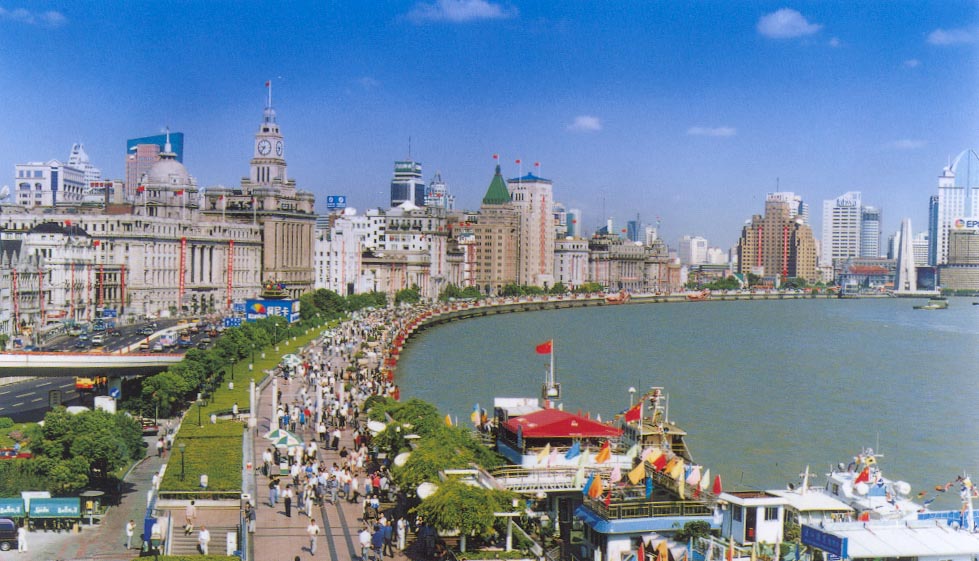 Bund --- old financial center of Shanghai.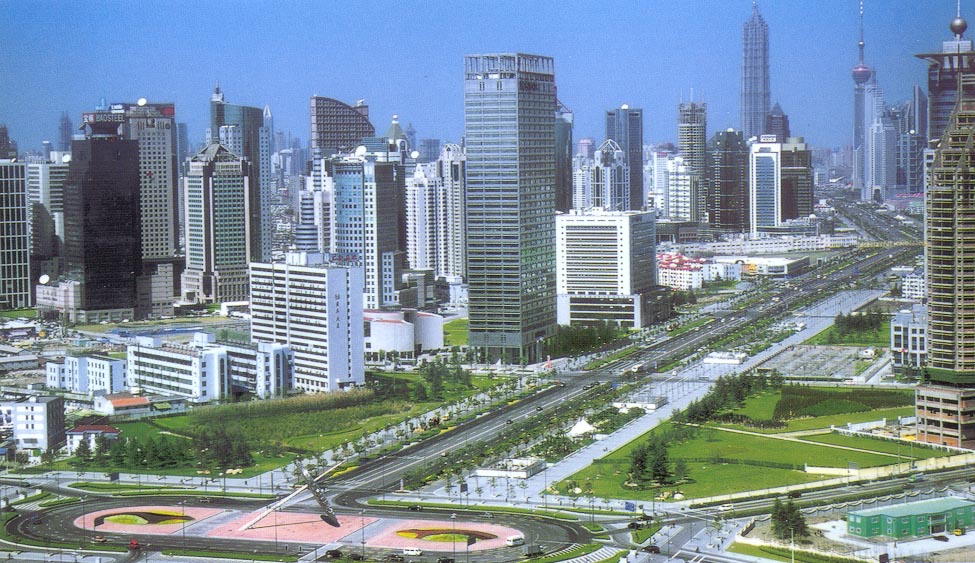 Century Boulevard --- in Lujiazui, the new finance and trade area in Pudong, Shanghai.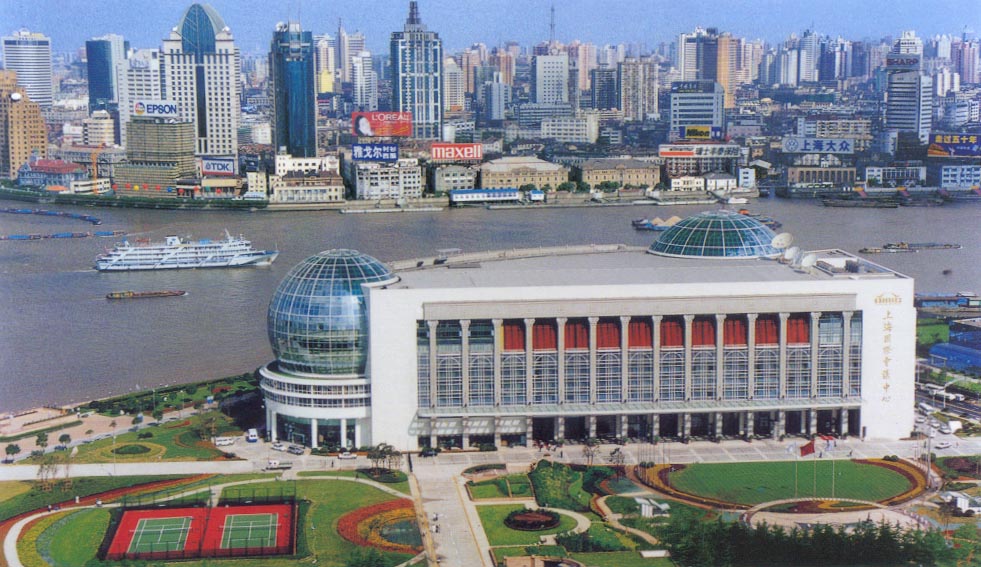 A new international convention center in Lujiazui, Pudong.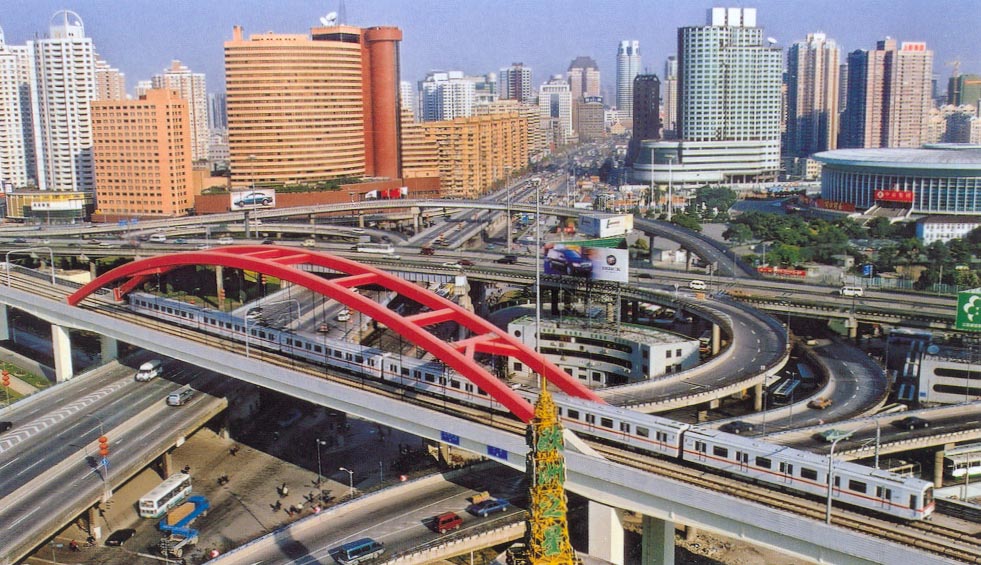 A new el train line.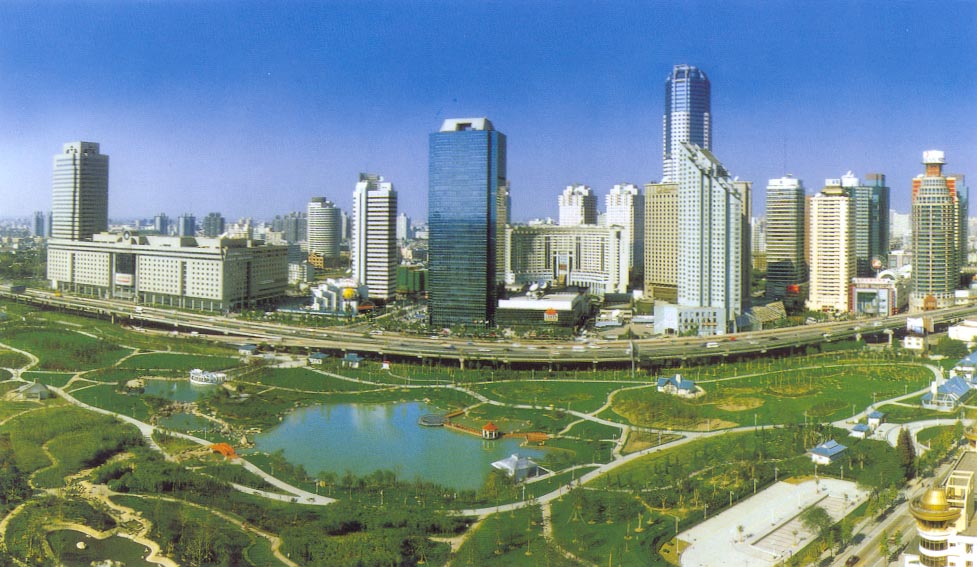 Hongqiao development zone.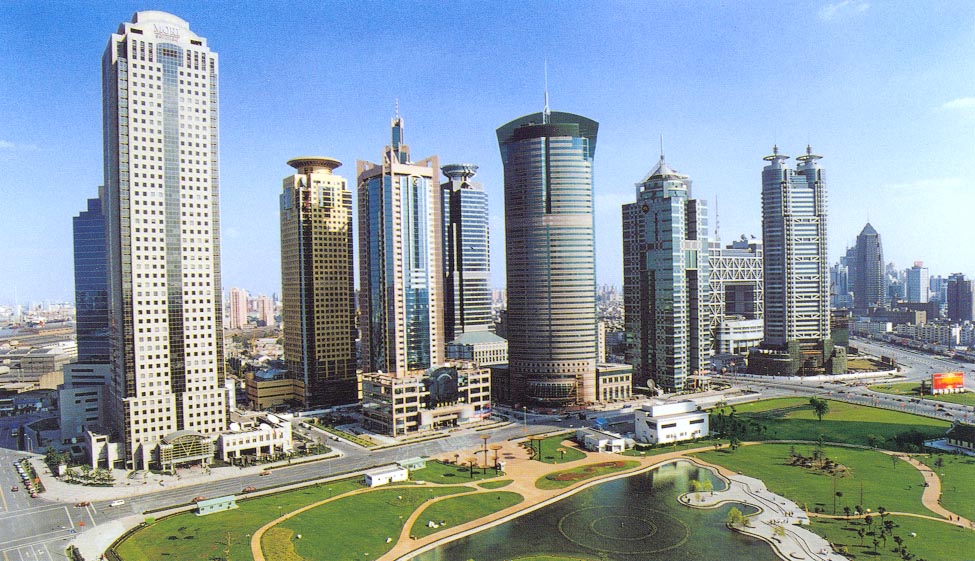 lujiazui finance and trade area.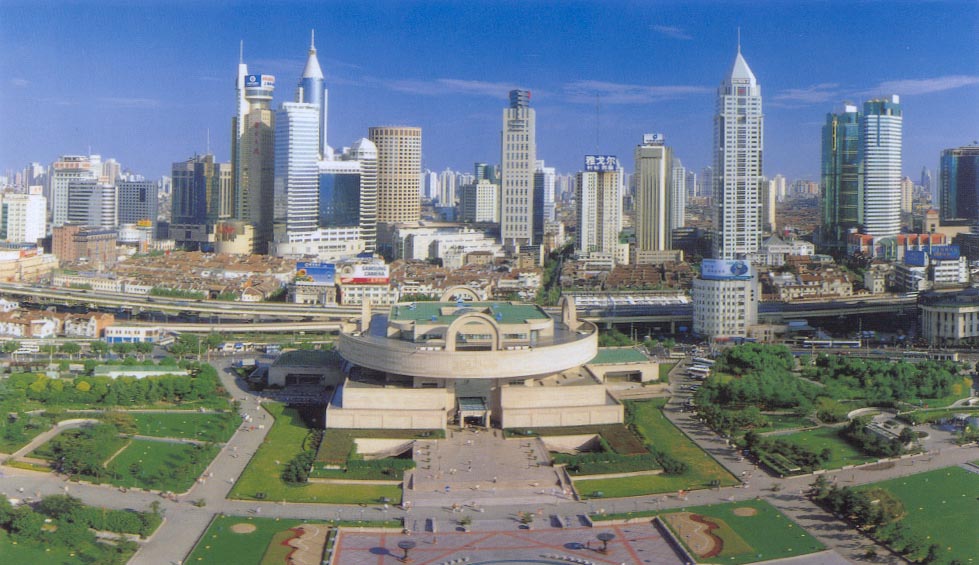 People's Square.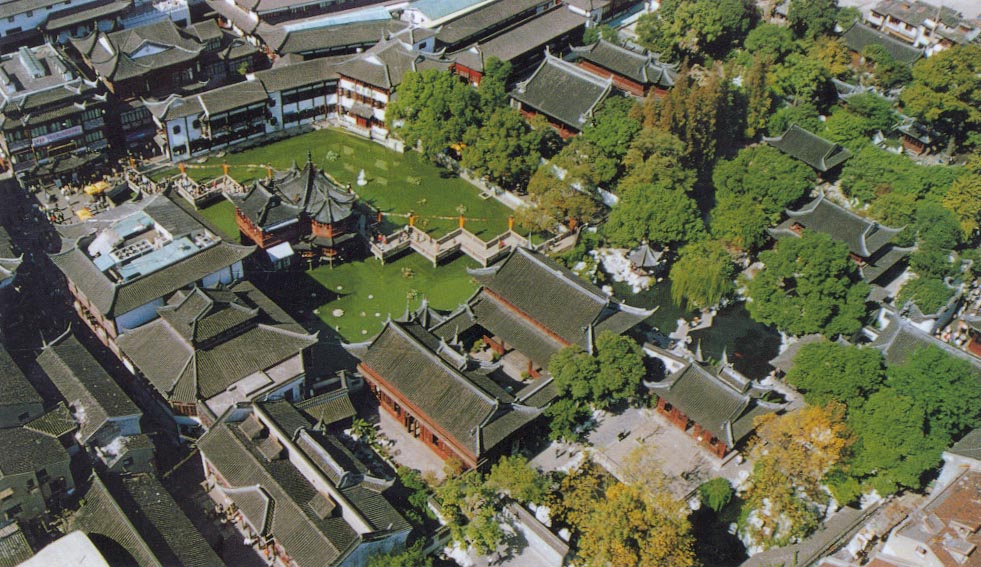 Yuyuan --- a Chinese traditional park in the old city.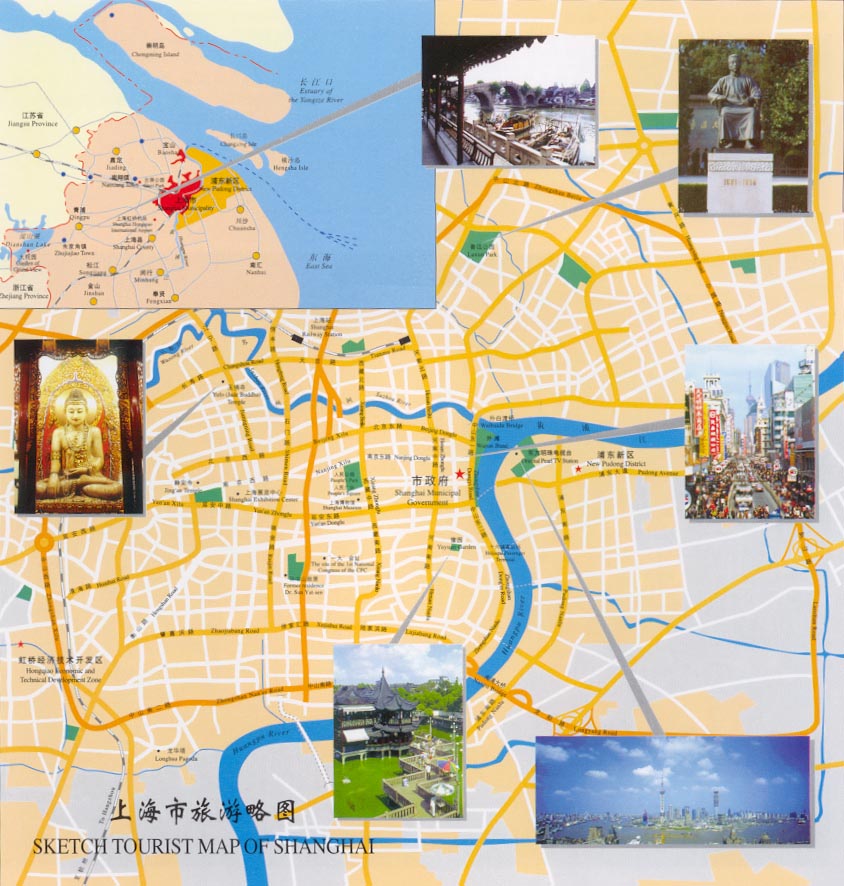 A map of Shanghai.